SELFA GE S.A. has a certificate confirming the implementation of the Quality Management System in accordance with DIN EN ISO 9001: 2015.

We also have UL certification for selected products.
We also have certificates confirming the quality of solar modules manufactured by us.
The overall goal for all employees of the Company is to achieve maximum customer satisfaction, to maintain the opinion of a reliable company, taking into account the interests of all our partners and shareholders.
We provide heating elements for manufacturers of heating equipment that can be used in both industrial technology and households.
We have a position of a stable and reliable producer on the market. Our motto is: "WE WILL SOLVE EVERY HOT PROBLEM."
The main goals of our quality policy are:
Strengthening and expanding the position of the supplier of tubular heating elements on domestic markets
and foreign.
Providing clients with maximum benefits through the comprehensiveness of our offer
and adapting it to the client's specific requirements.
Improving products and manufacturing technology.
Improving the Quality Management System.
Our products meet the requirements of the European standard: PN-EN 60335-1: 2004
confirmed by the "VDE" certificate.

The quality objectives are measurable and their implementation is assigned to specific jobs and supervised by the Management Board Proxy for the QMS.
Top management declares its commitment to providing adequate resources to implement the established quality policy and to make employees aware of the needs
and the importance of their official activities in line with the quality policy.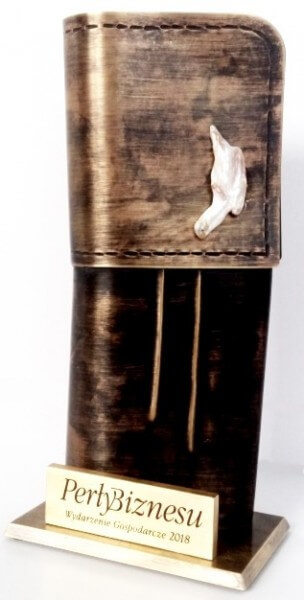 SELFA received the Main Award in the Economic Event 2018 category: for continuous development of environmentally friendly production of solar modules.