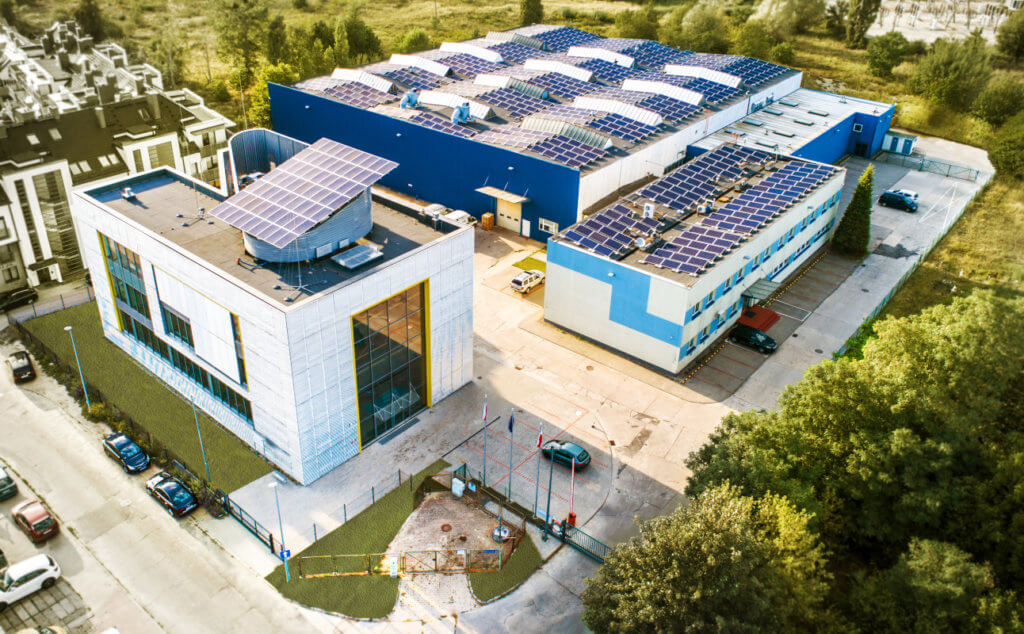 Selfa Grzejnictwo Elektryczne S.A is the largest Polish manufacturer of heating elements. A stable position (Selfy tradition dates back to 1932), many years of experience and successively growing sales have allowed us to be the leader of the supplier of the highest quality heating elements in Poland.
The main work of the production department is based on:
– winding strands
– backfilling
– Thermal treatment
– CNC machine
– parameter control
We are cooperating with Clients through whole Europe!

As part of the implementation of the strategy adopted by the "Environment Friendly Company", from mid-2018 our heating elements have been produced using green energy from the sun.
In June 2018, the second photovoltaic power plant located on the roofs of the production hall and office building with a capacity of 214.5 kW was launched. The previous green investment is a 950 kW ground-based solar plant at the second production plant. The total power of both power plants is 1,164.5 kW, which allows the company to produce approximately 1,200 MWh of green energy, which 100% covers the demand of both production plants for electricity.
We are aware that nowadays not only the company's financial results or product quality count, but also its impact on the environment and the local community, we implement our projects with care for the environment and respect for nature.

Go to the appropriate contact department


"SELFA GE" S.A. is a successor of Selfa company that was set up in 1951 and took over the technology and experience of the first polish producer of heating elements: Gródek Power-station near Toruń. The production has its origins in 1932. For a long period Selfa was a leading company among polish producers of heating elements and was well known on the foreign markets. The production reached the level of 5 million heating elements annually. The proof of the highest quality of the company's products was the production of heating elements for atomic power-stations. Today SELFA is well known in Poland producer of high quality heating elements (tubular, finned and cartridge), heating rods, high power heating sets and different types of heaters for industrial applications. We provide polish and foreign markets with approximately million heating elements annually. Up-to-date technology and the world class materials guarantee the highest quality of our products (we have quality management system acc. ISO-9001:2008). Thanks to meeting the highest quality requirements, our products received certificates of German Testing and Certification Institute – VDE.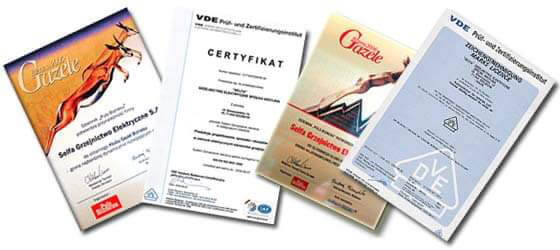 Ostatnio otrzymane nagrody: